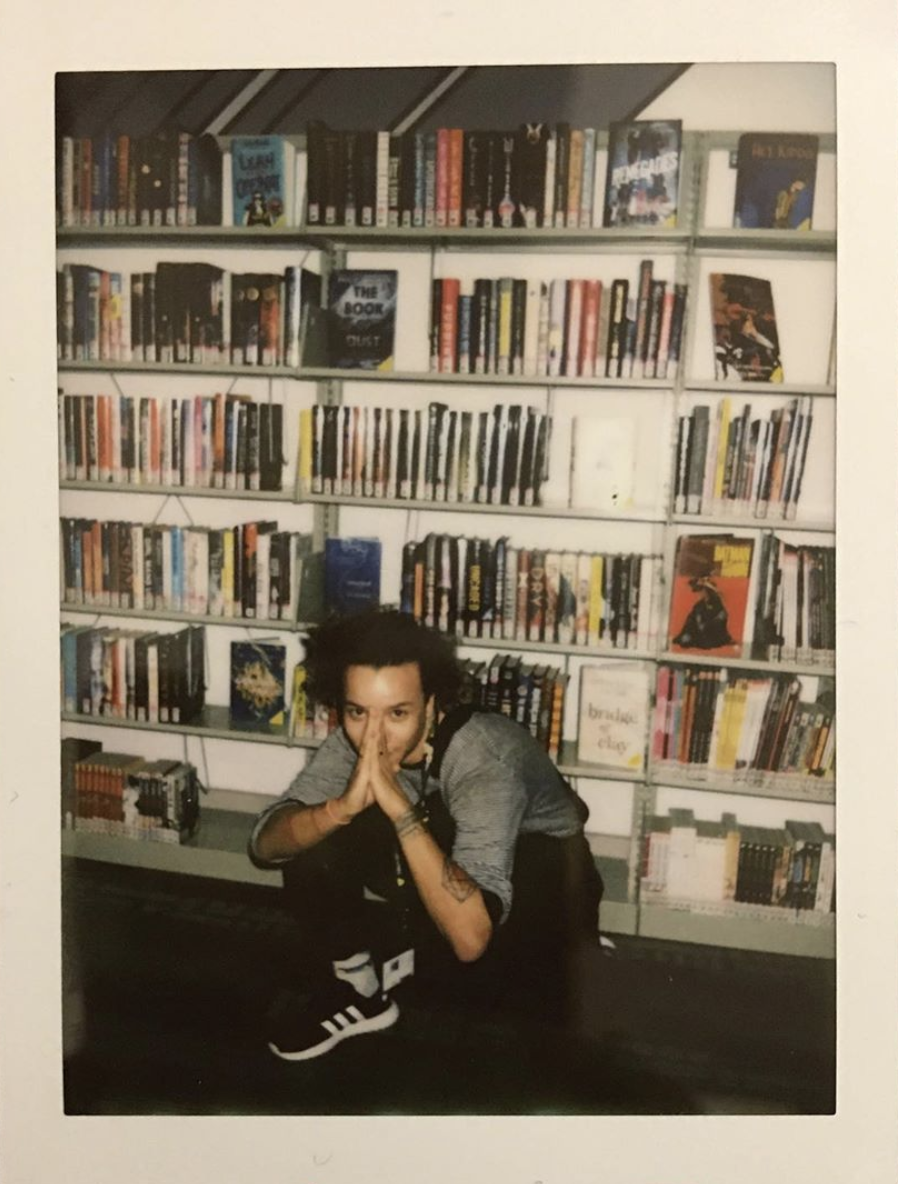 One morning, when Higu Rose woke from troubled dreams, they found themself transformed in their bed into a horrible catboy...
higu rose is an illustrator, cartoonist, ethnographer, and local terror living in pittsburgh, PA. based in fiction and autobiography, higu's work focuses on experiences of being black, trans, and mentally ill. higu's narratives are a constant endeavor to understand the self and society, with a snarling desire to love and live. one time higu made Chicago mayor Rom Emmanual wait five minutes for a 8oz cup of coffee.
higu works in ink, graphite, acryla gouache, some digital programs, and spit.
CONTACT
email: dumbass@higu.cool
higoons @ twitter
vagrats @ tumblr
higoons @ instagram
PRESS??
"Yinz City comic creator higu rose on being a Black transmasculine artist in Pittsburgh", Amanda Waltz for the Pittsburgh City Paper (2020)
Interview with the STL Small Press Expo
Drawing a Dialogue, Episode 25: Transmasculinity + Child Development, Cathy G. Johnson + remus jackson (2019)
Tittychop Boobslash Review, Carta Monir for The Comics Journal (2017)
SHOWS, ETC
Small Press Expo (2019)
Saint Louis Small press Expo (2019)
Toronto Comic Arts Festival (2018)
Chicago Alternative Comics Expo (2017)
Dink Denver Independent Comics & Art Expo Fellowship (2017)
Parallel Mutation @ Greater Pittsburgh Arts Council (2017)
'PERFORMANCE' Anthology from One Beat Zines (2016)
Pittsburgh Zine Fair (2014-2019)
Feminist Zine Fest Pittsburgh (2015)